WHITNEY HOUSTON - starring Diana Villamonte (Main Stage)
A tribute to the music of Whitney Houston (LIVE BAND)!
MONDAYS - 7:00 PM

Diana Villamonte, Voice of Mexico Runner-Up and international superstar, (and her LIVE BAND) brings back her award-winning Whitney Houston show to the Act2PV stage! This tiny little gal with the powerhouse voice sings some of the most famous Whitney songs, including I Have Nothing, Greatest Love of All, I Will Always Love You, I Wanna Dance with Somebody… and so many more!


TripAdvisor ★★★★★
A truly moving experience.
Feb 2022
"Whitney Houston show was absolutely fabulous. Diana Villamonte is a true voice to be experienced. This is the 2nd of many times I will attend her show."

TripAdvisor ★★★★★
Whitney Houston show is the best!
The Monday night Whitney Houston show was absolutely amazing! Diana Villamonte brings great energy and a full throated voice, handling the challenging vocals of Whitney with ease. Back-up band is first rate. Make sure to take in this show. You'll be singing along, clapping, crying and dancing just like everyone in the theater tonight.

TripAdvisor ★★★★★
Whitney tribute is stunning
Diana Villamonte's tribute to Whitney Houston was amazing! I always waste too much money when I come to Puerto Vallarta, but tickets to her show were the best money I've ever spent. Spend your next Monday night at her show.

TripAdvisor ★★★★★
"Just saw the Whitney Houston Show with Diana Villamonte and can truly say it was excellent. Beautiful young lady singing her heart out to the audience and truly hit some 'Whitney' high notes. Fabulous small theatre with a great bar. Definitely worth the $40.00 and they give you a drink / concession credit. Enjoy - we will be back !!!"

TripAdvisor ★★★★★
10/21/21 - Whitney Houston- "Diana Villamontes voice is a godsend of talent, skill and beauty all tied into one. This woman is a QUEEN! She is the true la Reina! Her voice transcends your spirit into a place that brings a tear to your eye and chills to your skin. She is spectacular in all ways. I won't miss a show she has when I am in town and neither should you!"

TripAdvisor ★★★★★
"...I have seen it several times and never get enough of Diana. She is incredibly talented and beautiful. Her show is pure perfection."


---
Dates Availables

45 Show(s)
YOU MUST LIKE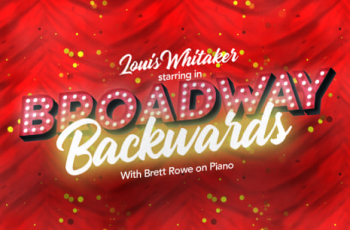 Louis Whitaker starring in BROADWAY BACKWARDS
Next Event May 21, 2022