WAPAYASOS The Best Show - Mango, Sexy Tour
A BACHELOR PARTY-type show with music, comedy and dancing, featuring super-ripped, sexy and talented young men!
Wapayasos Y Horripicosos is a group of hot and sexy young men (clowns) from Guadalajara that are singers, comedians, and dancers, and they play interactive games with the audience. The group originally started out as clowns in a children's show, but they found that adults loved the clowns even more than kids, so this show became a "BACHELOR PARTY"- type show several years ago. The Wapayasos have a huge following around Mexico and they are excited to be presenting this show for the first time in Puerto Vallarta! In this hilarious, fun show, where a good time is had by all, both men and women are welcome! This will be a fun evening you will never forget!

Show Caliente y Wapagenial de Wapayasos Y Horripicosos es una mezcla de musicales, comedia y juegos interactivos con el público tipo despedida de solter@ coronados por el baile sexy del Rey Platino a una afortunada persona que vivirá al límite el show de los payasos más sexys del mundo. Un show donde hombres y mujeres; todos son bienvenidos!
YOU MUST LIKE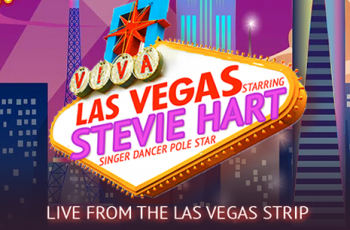 VIVA LAS VEGAS (Drag show starring Steven Retchless)
Next Event March 30, 2023