THIS IS AMY (WINEHOUSE), starring Brenda Gaviño
A Tribute to Amy Winehouse, starring Brenda Gaviño & her all-live band (the best in the Bay)!
Showing at Cassandra Shaw's Starlight Cabaret, Act2PV
BRENDA GAVIÑO performs an exciting tribute to one of music's most iconic and celebrated artists of all time, Grammy Winner, Amy Winehouse. Amy was a badass Jewish girl, whose signature beehive hair and distinctive Cleopatra-style eye makeup, combined with her powerful, husky and sultry voice, earned her a swathe of devastated fans when she died tragically at age 27. Amy's talent was in her ability to touch people with her brutally honest, powerful, and emotionally moving lyrics with rich melodies. She wrote songs about problems she had in her own life and making something good out of them.

Brenda (star of Best of Broadway and Linda Ronstadt) is a talented musician who has proven that she can sing it all… pop, rock, opera, Broadway, soul, and more. Honoring one of her favorite artists with this tribute show, Brenda has the uncanny ability to morph herself into the persona of the artist. With her long, black hair and tiny frame, as well as her powerful voice and replica outfits and staging, Brenda and her band bring the essence of Amy back to life by celebrating the beauty of Amy's incredible live performances. Singing songs such as Back to Black, Rehab, You Know I'm No Good, Just Friends, Valerie, and many more, you are invited to come with your heart on your sleeve, some groove in your soul, and discover the love and heartbreak of Amy Winehouse.
---
Dates Availables

12 Show(s)
YOU MUST LIKE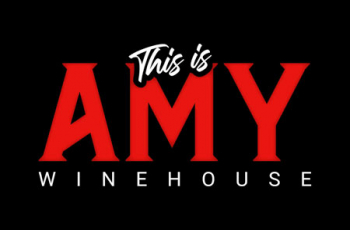 THIS IS AMY (WINEHOUSE), starring Brenda Gaviño
Next Event December 5, 2022