THE GREATEST SHOW ON EARTH! (FREE SHOW - Back by popular demand)
The Greatest Show on Earth (Red Room)
Wednesdays – 7:00 pm
TripAdvisor ★★★★★

"The Greatest Show on Earth," is back and being performed in Act2PV's INDOOR, fully air-conditioned Red Room! During the pandemic, Act2PV rolled out a whole new style of entertainment, and it was definitely a HIT (as evidenced by its FULL AUDIENCES every week). On Wednesday nights, you can see a FREE SHOW featuring performances by Act2PV's incredible entertainers! Sometimes they sing songs from their own shows, but very often, they "go rogue" with new show ideas! Everyone loves this new concept and this FREE show is definitely worth your time! Donations are much appreciated and are divided among the performers. Make your reservation today for this fun, fun event!!
---
Dates Availables

11 Show(s)
YOU MUST LIKE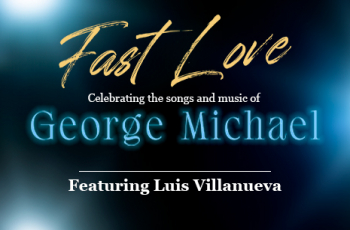 FAST LOVE - A Celebration of the Music of George Michael
Next Event August 20, 2022