SUPREME! (Inspired by the best girl groups of all time!)
Inspired by the SUPREMES and the greatest girl groups of the 60s!
*MONDAYS - 7:30 PM (Red Room)
EXTENDED BY POPULAR DEMAND!

"Supreme" takes you on a journey to a place where you can close your eyes and instantly be transported back to a simpler time… a place where you can practically touch that feeling you had when you were a teenager. We encourage you to close your eyes, sing along, remember that first kiss, remember hanging out with your girlfriends, and remember that feeling of first love.

Close your eyes and remember what you were doing when you first heard the sweet sounds of Dedicated to the One I Love, Chapel of Love, Baby Love, Chain of Fools, Stop in the Name of Love, My Boyfriend's Back, and many more….

Come and take a trip with us! You are guaranteed to leave the theater feeling like a teenager once again!

TripAdvisor ★★★★★
The Supremes, Love, Love Love
"The Supremes are amazingly talented, presenting all of your favorites from girl groups of the Sixties and even a little 40s and 70s thrown in for good measure. We had a great time. Thank you Act 2 for always giving us such great entertainment."

TripAdvisor ★★★★★
"...a great show! Five beautiful talented girls singing harmony with choreographed dancing in beautiful costumes. Nonstop high energy party fun!"

TripAdvisor ★★★★★
Great night out supporting theater and the arts!
"Super fun night out with The Supremes! These five women can really belt out the tunes and turn on the charm. Recommend highly!"

TripAdvisor ★★★★★
"... A Tribute to the 60's. We found the talent extraordinary (of Las Vegas quality), the choreography outstanding (comparable to Broadway), and the open air atmosphere amazing. Danny Minnini has identified and attracted incredible talent to Puerto Vallarta. The performances here are always engaging, entertaining, and spectacular. We come weekly and are never disappointed."

TripAdvisor ★★★★★
It's More than a Party! It's an EXPERIENCE
"It's My Party was an ABSOLUTELY STUNNING SHOW!"
---
Dates Availables

35 Show(s)
Youtube Video
YOU MUST LIKE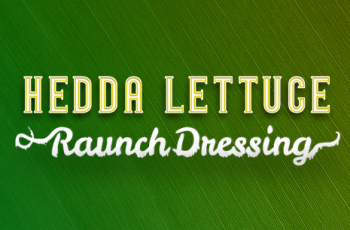 HEDDA LETTUCE'S RAUNCH DRESSING (Red Room)
Next Event May 19, 2022