SO MUCH SOUL, starring Kevin-Anthony (Red Room)
SUNDAYS - 7:30 pm (Red Room)

Kevin-Anthony and his Roxsand Band put the capital "S" in SOUL with this exciting new show, "SO MUCH SOUL!" Incorporating rhythm and blues and gospel music with "punch-you-in-the-gut" emotions, Kevin delivers REALLY GOOD SOUL MUSIC, featuring the classics of our lifetimes… both old and new! With songs from Soul's greatest artists, including Otis Redding, Al Green, Elton John, James Brown, Madonna, Shania Twain and so many more, SO MUCH SOUL will give YOUR soul the very boost you didn't even know you needed!

TripAdvisor ★★★★★
Kevin Anthony and the Roxsand Band delivered a FANTASTIC show! Must watch if you're in PV!
"We've been visiting Puerto Vallarta about once a year since 2013 and this is our first time watching a show at Act2PV. We should have done it sooner! Kevin Anthony and the Roxsand band gave an EXCELLENT performance in 'So Much Soul'. Our family, husband, myself and 3 kids, all teens, enjoyed his songs and amazing talent. The one hour and 45 minute show went by fast. Service was great, our drinks were served quickly and tasted great. The venue 'Startlight Cabaret' was an open air venue with a roof and was well vetilated. We had a WONDERFUL time!"
---
Dates Availables

5 Show(s)
Youtube Video
YOU MUST LIKE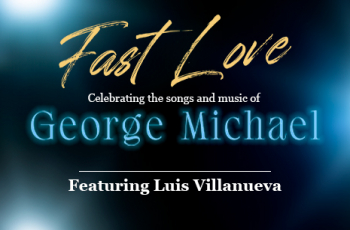 FAST LOVE - A Celebration of the Music of George Michael
Next Event August 20, 2022