JERSEY BOYS TRIBUTE, starring Marc Lopez (Starlight Cabaret)
Featuring music from The Jersey Boys and Frankie Valli, and starring Marc Lopez, crooner extraordinaire!
Tuesdays - 7:30 pm

Fresh off a highly successful season with his "Crooners" show, the handsome and talented Marc Lopez, returns to the Act2PV stage with a brand-new, high-pitched celebration of timeless music from one of the biggest selling groups of all time, "Jersey Boys," which features a quartet of handsome guys singing and dancing to the music of The Jersey Boys, Frankie Valli and the Four Seasons! With their handsome good looks, slick moves and impeccable four-part harmonies, the Jersey Boys will take you on a nostalgic journey through the sounds of Doowop, singing such as Who Loves Ya Baby, Sweet Caroline, Sherry, Big Girls Don't Cry, and many more others.

TripAdvisor ★★★★★
Jerseys Boys Tribute - Super Show
"A brand new beautiful tribute by 4 very talented latino guys, who go overboard to show the best songs of the Four Seasons band, with some details of their carrier story. It's remarkable how they are able to embrace the essence of this famous 60s band by replicating the songs, choreography, costumes and style, even though they don't belong to that generation, and English is not their first language.
It's admirable that local talent from Mexico and the beautiful venue of Act2, can create such beautiful productions. Highly recommended!"

TripAdvisor ★★★★★
Great Girls Night Out
"Opening night for Jersey Boys was outstanding. Brilliant choreography, vocals and the Starlight Caberet is an awesome venue. And the cocktail servers are very attentive. Going back to see many of the new shows this season."

TripAdvisor ★★★★★
"Marc can really sing - what a fantastic voice. I don't think he needs a microphone like most singers and his range is great. The songs were beautiful, inspirational, and emotional."

TripAdvisor ★★★★★
"Marc Lopez tonight rose to an entirely new and higher level as a performer - and all I can say is WOW!..."


---
Dates Availables

30 Show(s)
Youtube Video
YOU MUST LIKE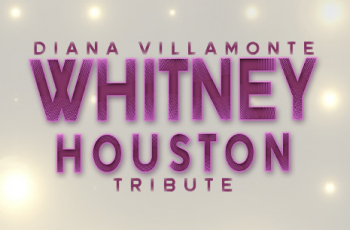 WHITNEY HOUSTON - starring Diana Villamonte (Main Stage)
Next Event May 23, 2022