FOLLIES REVEAL
MONDAYS - 9:30 pm (Red Room)

"Reveal" is a sexy "Peek-a-Boo Revue" and the newest show produced by NYC Choreography, Kimberly LaRue. This show features vocalists Jordan and Richard Carnegie, along with dancers from the Follies LaRouge dance troupe. You will be immersed in a provocative, cheeky, sultry and delightfully decadent fun atmosphere, which leaves you begging for more!



Ron P
Ron P
Atlanta, GA4 contributions

1

Amy Winehouse Show is Outstanding!
Mar 2022 • Friends
We had a wonderful time tonight at the Amy Winehouse Review. It was on the main stage to a sold out house. The show was outstanding!! There was so much talent including sm awesome live band. Highly recommended!




Written March 30, 2022
This review is the subjective opinion of a Tripadvisor member and not of TripAdvisor LLC.
David
David
4 contributions

1

Top Notch Entertainment
Mar 2022 • Couples
Any night of the week is the right night to visit Act 2 PV. Just this week we saw great shows there. Our favorites included their tributes to Whitney Houston starring the amazing Diana Villamonte, the Motown Revue and the Jersey Boys Revue. But last night we saw one of their newer shows It's Raining Men. Featuring 6 hot men and the phenomenal Mistress of the show, Joi Carter. Joi is also featured in the Motown Revue. A rare voice who belts out a song like no one else and is easy on the eyes as well. The male stars of the show dance their shirt, jackets and pants right off while Mistress Joi keeps the night moving. 90 minutes of great fun. This is the third time in the last year that we visited PV and each time spend most of our evenings at Act 2. Also don't miss catching their production of Mamma Mia, well worth it!
Read more
Written March 26, 2022
This review is the subjective opinion of a Tripadvisor member and not of TripAdvisor LLC.
Courtney B
Courtney B
Saint Louis, United States4 contributions

1

MUST SEE!!!
Mar 2022 • Couples
REVEAL was absolutely amazing!!!! If you are in Puerto Vallarta you need to go see it!!! Such an amazing story behind the name!!!

TripAdvisor
REVEAL = 5 Stars!!! ⭐️⭐️⭐️⭐️⭐️⭐️
5 STARS isn't enough to express how much I loved the show REVEAL, by Kimberly LaRue Presents, that I saw this evening in the Starlight Room. the show's concept is very unique and intimate and the stories told through dialogue, song and dance were very beautiful. The stories made me cry, laugh and the sensuality of the whole event got me a little worked up as well. All of the emotions I experienced were very raw and very genuine and I hope that everyone who sees this show is touched like I was. The entire cast was very strong and absolutely lovely to look at. They are very committed and loyal performers who work very hard to put together this beautiful show for all of us to enjoy. Kimberly LaRue has two other productions on the calendar at this venue (Follies LaRouge on Sundays and Rendezvous and Reveal on Mondays), and all three shows are top notch. She brings her New York savvy, experience and style to our beautiful town of Vallarta and I think it's exactly what this town needed! if you can't make it to see one of Kimberly's shows this season, make plans to see them when high season comes back around in November. don't waste your time and money sitting around in some bar drinking and staring at a wall… Get out and support live theatre and local artists!! You will not be sorry!

TripAdvisor ★★★★★
"I went to see the production REVEAL at ACT2PV tonight. It was an amazing show! Different than anything I've seen in Puerto Vallarta seen many shows here. Very stylized, amazing dancers and singers... The cream of the crop of Puerto Vallarta entertainment right now in my opinion."
---
Dates Availables

20 Show(s)
YOU MUST LIKE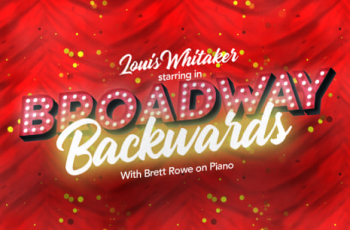 Louis Whitaker starring in BROADWAY BACKWARDS
Next Event May 21, 2022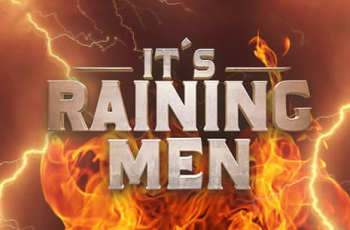 IT'S RAINING MEN! Starring Joi Carter (Red Room)
Next Event May 20, 2022