FAST LOVE: TRIBUTE TO GEORGE MICHAEL
A Celebration of the Music of George Michael
CLOSING NIGHT: FRIDAY, MAY 19
Get ready to experience the ultimate celebration of the music of the legendary George Michael! Luis Villanueva, one of Vallarta's fiercest performers, is the star of this fabulous show that pays homage to one of the greatest gay icons of all time.

From his unforgettable days as one-half of the iconic duo Wham! to his wildly successful solo career, George Michael's music has been the soundtrack of our lives for over four decades. With over 120 million albums sold and countless awards, including Grammys, Brit Awards, American Music Awards, and MTV Video Music Awards, his legacy is truly unparalleled.

Luis Villanueva channels George Michael's vocal prowess, dance moves, and undeniable charm to perfection. Get ready to feel the beat and lose yourself to the music as he brings to life George's biggest hits from the 80s and 90s, including "Wake Me Up Before You Go-Go," "Freedom," "Faith," "Careless Whisper," "Kissing a Fool," and many more. Whether you're a die-hard fan or a casual listener, this show is an absolute must-see! So grab your dancing shoes, bring your friends, and let's celebrate the one and only George Michael!
---
Categories
Concert
Drag
Family-Friendly
YOU MUST LIKE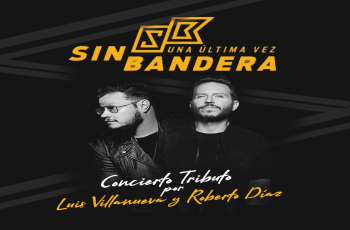 UNA ÚLTIMA VEZ - Tributo a SIN BANDERA
Opening Night September 30, 2023