ECHOES (Main Stage)
Contemporary Dance Show featuring music by Pink Floyd, Guns and Roses, Beatles, System of a Down, Nirvana, Rolling Stones, Queen, and more…
7:00 - Sundays, June 26 & July 3, & Saturday July 9

You've seen her performing her breathtaking dance moves onstage in Follies LaRouge! Now, Venezuelan-born Ana Vasquez Rodriguez, along with Dennise Peña, have opened their own dance studio, MIA Dance Company here in Puerto Vallarta! They have created this very unique contemporary dance exhibit, performed to the music of your favorite rock groups, such as Pink Floyd, Guns and Roses, Beatles, System of a Down, Nirvana, Rolling Stones, Queen, and more…

The MIA Dancers present a thought-provoking performance, with staging that makes the viewer question the world and find the motivation to restart. Featuring moments of sensitivity and presence that lead to a growing sense of internal search of the viewer, Echoes proposes to sensitize and extract emotions from an energetic body language that involves the audience in an important part of the development of the work.





---
Dates Availables

3 Show(s)
YOU MUST LIKE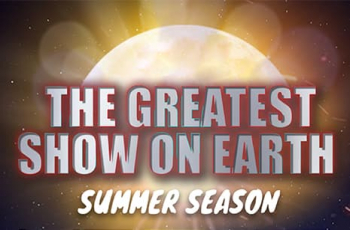 THE GREATEST SHOW ON EARTH! (FREE SHOW - Back by popular demand)
Next Event July 6, 2022