CLASSIC MOTOWN REVUE
Classic Motown songs from the 60s and beyond
*THURSDAYS - 7:30 PM (Red Room)

A little more than half a century ago, a new musical sound took shape in and around Detroit that revolutionized the music industry. It was called "Motown," a tribute to Detroit, the "motor" city. Today, Act2PV recreates that signature Motown sound and, in the process, takes audiences on a journey back in time to where it all began. Keeping the rhythm and soul flowing, Motown singers Kevin Anthony, Lauren J. Stovall and Joi Carter take on the greatest hits of the 60s and beyond, with songs from soul bands such as The Temptations, The Miracles, The Supremes, Marvin Gaye, Stevie Wonder, The Isely Brothers, The Four Tops and many more. Once you experience this Motown show that combines Motown's memorable tunes, catchy rhythms, excellent musicianship, and creative dance moves, you will be glad that you were part of something special that you will never forget!

TripAdvisor ★★★★★
Sing, Dance, Enjoy!
Motown! Lauren, Kevin and Joi!
High energy, great music, sing along, dance in aisles. Really fun night remembering all these great songs snd artists.

TripAdvisor ★★★★★
What a fabulous night of live entertainment with Joi Carter and Kevin Anthony - singing the best hits of Motown! Think Marvin Gaye, Diana Ross, Smokey Robinson - such memorable songs. Their voices were amazing, it brought back wonderful memories. Definitely see these performers at Act2PV while in Puerto Vallarta - Motown Classic Review! The theatre was very diligent with their Covid protocols and vaccination requirements - we felt very safe, yet highly entertained. Great staff and service - thanks for a really fun night.

TripAdvisor ★★★★★
Loved the Motown Revue
"We saw the Motown Revue last night, and LOVED it. High energy, the three great singers engaged and entertained us with wonderful voices and projection as they mastered each number. We sang along with them, when not sipping wine, or enjoying complimentary popcorn. I wanted it to go on and on as they covered my fav tunes. Save room for us as we want to go back. Oh, and I must mention, the great, wholly energizing four-piece backup band. Yeah live music!"
---
Dates Availables

39 Show(s)
Youtube Video
YOU MUST LIKE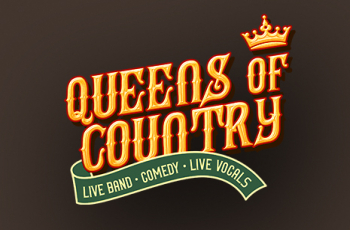 QUEENS OF COUNTRY - Starring Bobbi Goddard (Red Room)
Next Event May 21, 2022