CANCIONES DE MI PADRE (WITH A LIVE MARIACHI BAND)
Celebrate Cinco de Mayo in Style with Brenda Gaviño and her live band!
SPECIAL CINCO DE MAYO CELEBRATION - ONE NIGHT ONLY!
May 5 - 6:30

Get ready to crank up the fiesta to full throttle, because Cinco de Mayo is hitting harder than a piñata! Strap on your favorite sombrero and brace yourself for the spectacular "Canciones de mi Padre" show by the one and only Brenda Gaviño! This show is an explosion of energy, with a blazing LIVE MARIACHI BAND and Brenda's powerhouse vocals that will have you on your feet, singing, and dancing in no time. From the iconic hits of Linda Ronstadt's "Canciones de mi Padre" album to other fiery tracks from Mexico, this show will take you on a wild ride through the vibrant world of Mexican music. And let's not forget about Brenda's amazing talent: she's an international karaoke superstar, representing Mexico last summer in Oslo, Norway. She took 3rd place at the final international competition. She's a total knockout who's also been thrilling audiences at Act2PV with her electrifying performances in five different shows this season!. So rally up your crew, quench your thirst with some lip-smacking margaritas, and get ready for a night of non-stop partying and unforgettable memories! OLE!
---
Categories
Concert
Family-Friendly
Live Band/Music
YOU MUST LIKE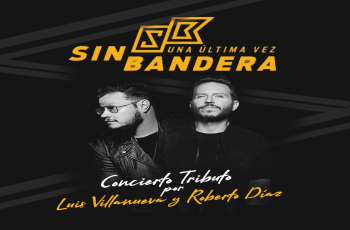 UNA ÚLTIMA VEZ - Tributo a SIN BANDERA
Opening Night September 30, 2023