BEST OF BROADWAY
A musical/dance extravaganza featuring music from everyone's favorite Broadway shows
CLOSING NIGHT: Monday, May 29 - 5:30 pm

Come and experience the ultimate Broadway extravaganza that was the lifelong dream of Act2PV's founder, Danny Mininni. For four exciting years, Act2PV's "Best of Broadway" has been showcasing favorite songs from the most iconic Broadway productions of all time, including A Chorus Line, Grease, Les Miserables, and many more!

With an incredibly talented cast of performers, including Brenda Gaviño, Victor Do Espirito, Ximena Peña Esparza, Gabriela Heart, Marc Lopez and Edgar Roman, this show is sure to amaze audiences of all ages. From stunning choreography to breathtaking vocals, each song sparkles with pure Broadway brilliance.

Get ready to be transported into a world of creativity, set designs, costumes, choral harmonies, duets, solos, and mini vignettes. Don't miss out on this amazing experience that will leave you wanting more! Join us and celebrate the magic of Broadway at Act2PV's "Best of Broadway"!
---
Categories
Concert
Dance
Family-Friendly
YOU MUST LIKE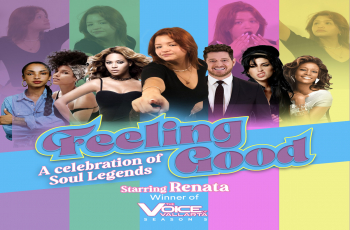 FEELING GOOD - A celebration of Soul Legends
Next Event September 22, 2023